November is Immune Health Month!
Just in time for cold and flu season, November is Immune Health Month! Accordingly, I've put together some of my favorite immune health supplements below to keep your immune system running its best.
The immune system is your body's primary mechanism of defense, responsible for protecting you from potentially harmful invaders. It is made up of various cells, tissues, and substances including the skin barrier, red and white blood cells, microbiota, antibodies, and cytokines (cell signaling molecules).
The immune system may be generally broken down into the innate immune response, your first line of defense, and the adaptive immune response, which is highly specific against particular intruders. Immune system dysfunction may result in allergies, infections, tumors, and autoimmunity. An integrative treatment plan including a healthy lifestyle, a nutritious diet, adequate sleep, regular exercise, IV Therapy, detox methods (like HOCATT Ozone Therapy), and professional-grade supplements may help you to support your immune health and prevent disease.
Immune Health Supplements
Below is some useful information about my top recommended supplements for immune health, including popular products from my supplement dispensaries.
Vibrant Immune Support
Vibrant Immune Support is a targeted blend of nutrients designed to provide a broad-spectrum support to the body's immune reserves. The formula includes quercetin, a powerful bioflavonoid that aids in supporting the immune system. Vitamin C and N-acetyl cysteine are potent antioxidants that promote respiratory function and support the function of quercetin. Vitamin D and zinc are important micronutrients needed to create a robust immune reserve. This powerful combination works to promote healthy respiratory and immune function.
---
Cytoquel
CytoQuel®, backed by peer-reviewed research published in the Journal of Pain Research1, is a comprehensive blend to promote healthy cytokine function.
---
Probiotics
Probiotics, beneficial live microorganisms, may support immune health by modulating innate and adaptive immune responses and inhibiting the growth of pathogens. Probiotic supplements may help to protect healthy individuals against respiratory infections such as the common cold and the flu. Additionally, research has shown that probiotics may be effective in certain immune conditions, including allergies, eczema, human papillomavirus (HPV), and certain drug-resistant infections.
Try Elizabeth's FAVORITE Probiotic: Vibrant Spore IG
---

Vitamin C
Vitamin C plays an important role in immune function by supporting both innate and adaptive immune systems. Vitamin C may be obtained from dietary sources such as citrus fruit, papaya, broccoli, and kiwifruit, as well as from dietary supplements. Vitamin C deficiency may result in lowered immunity and a higher risk of infections. Supplementing with vitamin C has been shown to be effective in treating respiratory and systemic infections.
---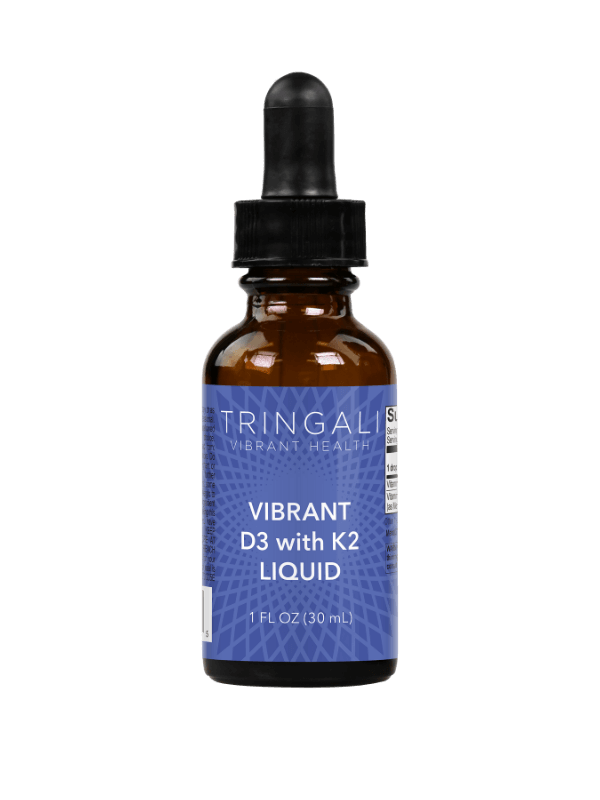 Vitamin D
Vitamin D is a fat-soluble vitamin required in mineral metabolism, bone health, and immune function. Vitamin D deficiency has been associated with an increased risk of autoimmune conditions, including type 1 diabetes, inflammatory bowel disease (IBD), and multiple sclerosis (MS). Research suggests that vitamin D supplementation may reduce the risk of autoimmune conditions, support immune tolerance in autoimmune conditions, and enhance the antimicrobial effect of certain immune cells.
Tringali Vibrant Health personalizes supplement plans for our patients, but this list is a great start if you are looking to support your immune health this month.
Fill out the form below or call Tringali Vibrant Health today to book a consultation with me, Elizabeth Tringali, PA-C: 561-283-1166