HOCATT Ozone Sauna Therapy
Tringali Vibrant Health is proud to be your West Palm Beach provider of the most trusted ozone sauna therapy system worldwide, HOCATT™.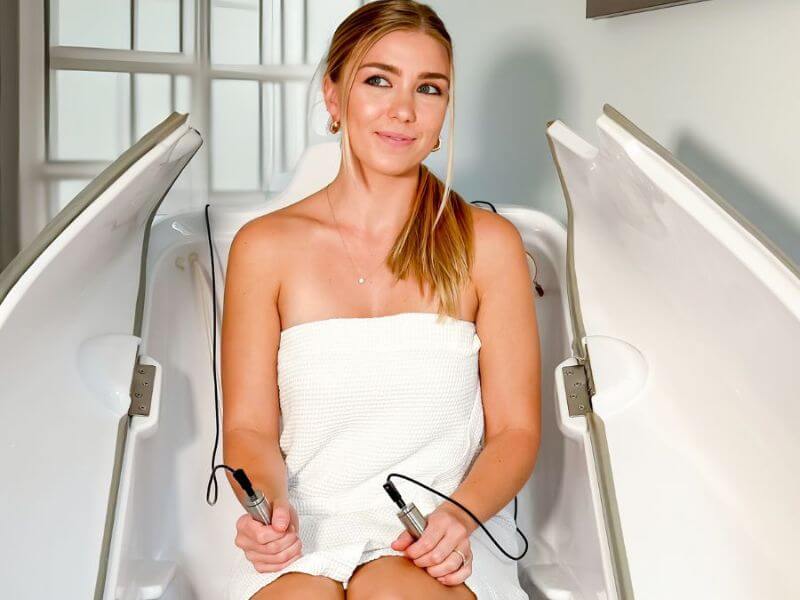 "The ultimate biohack."
-Elizabeth Tringali, PA-C
What is HOCATT Ozone Sauna Therapy?
How does the AO Body Scanner work?
The true power of ozone is at your fingertips through Hyperthermic Ozone and Carbonic Acid Transdermal Therapy.
Ozone Sauna Therapy offers a powerful healing protocol that can support the immune system's function, help to detoxify the body and minimize harmful pathogens. Chronic or acute health condition suffers as well as those embarking on a new journey to optimal health should consider the many benefits of this natural therapy.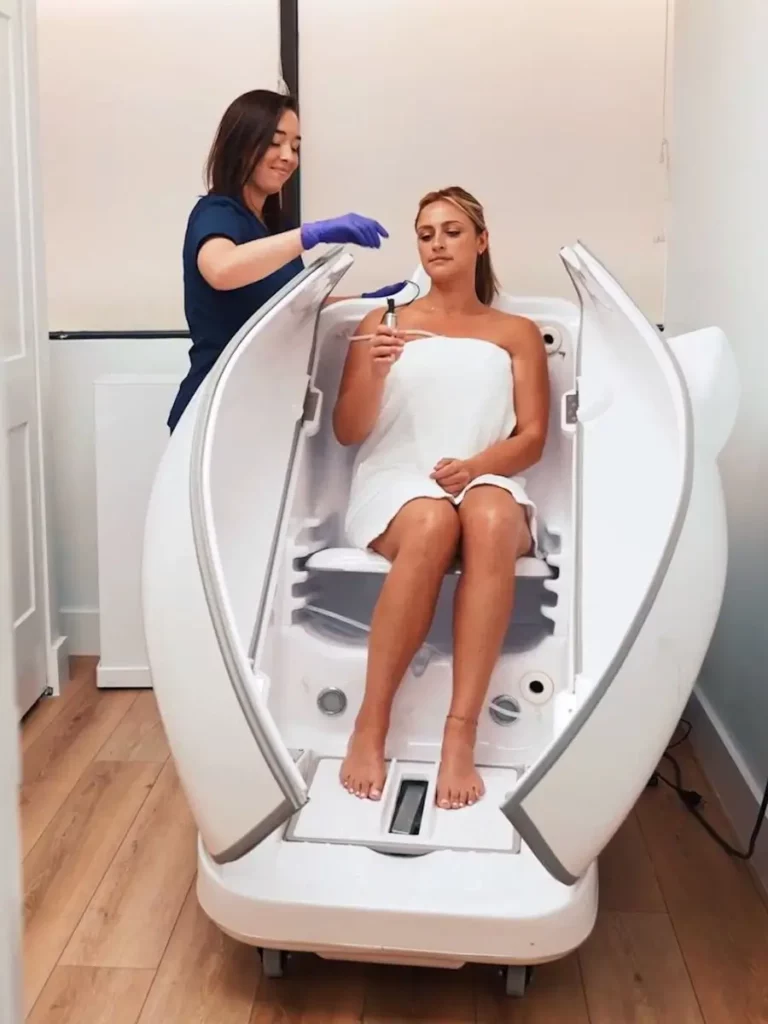 What Are the Benefits of HOCATT Ozone Sauna Therapy?
Take a big step towards wellness with Ozone Sauna Therapy and its benefits that help:
Increase blood circulation
Increase blood oxygen level and metabolism (anti-aging)
Increase core body temperature
Combat and dispose of pathogens and toxins (detox)
Relax muscle tension
Increase energy levels
Increase serotonin levels (relaxing)
Burn up to 600 calories per session
Activate skin tissue allowing ozone to penetrate the blood, lymph and fat
Eliminate bacterial and viral infections of all kinds
One 30-minute HOCATT Ozone Sauna session includes ALL of the following modalities:
Aromatherapy

Also referred to as Essential Oil therapy, is a form of alternative medicine that uses essential oils and other aromatic compounds from plants for healing.
Carbonic Acid Therapy

Carbon Dioxide, CO2, will convert to Carbonic Acid, H2CO3, when presented within a body of water or steam. Carbonic acid, H2CO3, is CO2 dissolved in water.
Electrotherapy

Electrotherapy is an FDA approved therapy that can be applied in a variety of treatment modalities and includes the use of electrical machines such as the deep mind stimulators that are used for the neurological diseases.
Exercise with Oxygen Therapy

Exercise with Oxygen Therapy is a relatively simple and affordable way for people to obtain their athletic and health goals.
Far Infrared Therapy

Far Infrared Therapy is a low energy therapy where waves of light penetrate the human body, transforming into heat energy to gently elevate temperature and even activate major bodily functions.
Hyperthermia Therapy

Hyperthermia therapy artificially induces fever and provides the body with all the same healing effects as the natural fever.
Ozone Therapy

Ozone Therapy uses medical grade ozone, which is a highly reactive form of pure oxygen, to create a curative response in the body.
Photon Light Therapy

This is a state of the art digital lighting technology (LEDs) that generate a variety of colored lights to which the body reacts in quantifiable, physiological ways.